ATEX PROTECTION: SAFETY FIRST
Any Italian company with at least one employee is required by the law to draw up a document assessing the risks. The so-called DVR (Risk Assessment Document) aims to guarantee health protection's high standards of the employees at workplace.
Companies operating in risk sectors under particularly dangerous conditions tend to be more sensitive to this topic and have to pay additional focus on each and every detail.
Specifically, companies operating in high blasting risk environments must ensure even more stringent measures.
ATEX STANDARDS
ATEX is an acronym standing for "ATmosphere Explosive" and it refers to working places where the atmosphere is potentially explosive. An environment is considered potentially explosive whenever the presence of highly inflammable gases or liquids represents a real threat of combustion due to sparks.
Usually, it may happen if a certain type of substance (such as gases, vapours, mists or dust) make contact with the air, or in particular weather conditions (for instance pressure or temperatures below or above reference levels).
Consequently, the usage of the ATEX equipment is mandatory when the company operates under conditions of blasting risk. Accordingly, ATEX components are built and certified in order to avoid aerostatic electric triggers.
EXCURSUS ON ATEX DIRECTIVE
The EU has issued two directives with regard to the companies which operate under potential risk of blasting:
ATEX 99/92/EC (also ATEX 137, now ATEX 153)
ATEX 2014/34/EU (also ATEX 114).
The latest directive of February 2014 mainly changed the legal prospective of the involved operators, trying to harmonize the European common standards across the countries. Conversely, nothing has substantially changed compared to the previous directive of December 1999, which is still a benchmark for themes connected to job safety and products standards. This regulation lists two categories of products:
Products of companies allowed to mark goods with EC self-certification.
Products that must be certified by a Notified Body.
Not only manufactories, but also buyers have to abide by some specific rules: furthermore, the purchase and use of the equipment must follow the ATEX guidelines too, in case the final destination is an explosion risk workplace.
ATEX, FOR A SAFER WORKPLACE
According to ATEX regulations, every component intended for a production taking place in a potentially explosive workplace must be considered a potential trigger. Certified components – including valves, membranes and motors – must thereupon clearly display the marks of the certification as well as the danger zone in which they are meant to be used. The "CE" mark of the European Community and the hexagonal mark "Ex" are equally important and must be displayed as well.
JOB SECURITY: A NEW INSIGHT
Thanks to ATEX regulation, the perspective has been shifted from the equipment protection to the workers protection. This change surely represents a highly appreciated step forward.
In recent times we have been witnessed deep changes at workplace and in the companies' course of action, which now pay a greater attention to these key aspects of making business.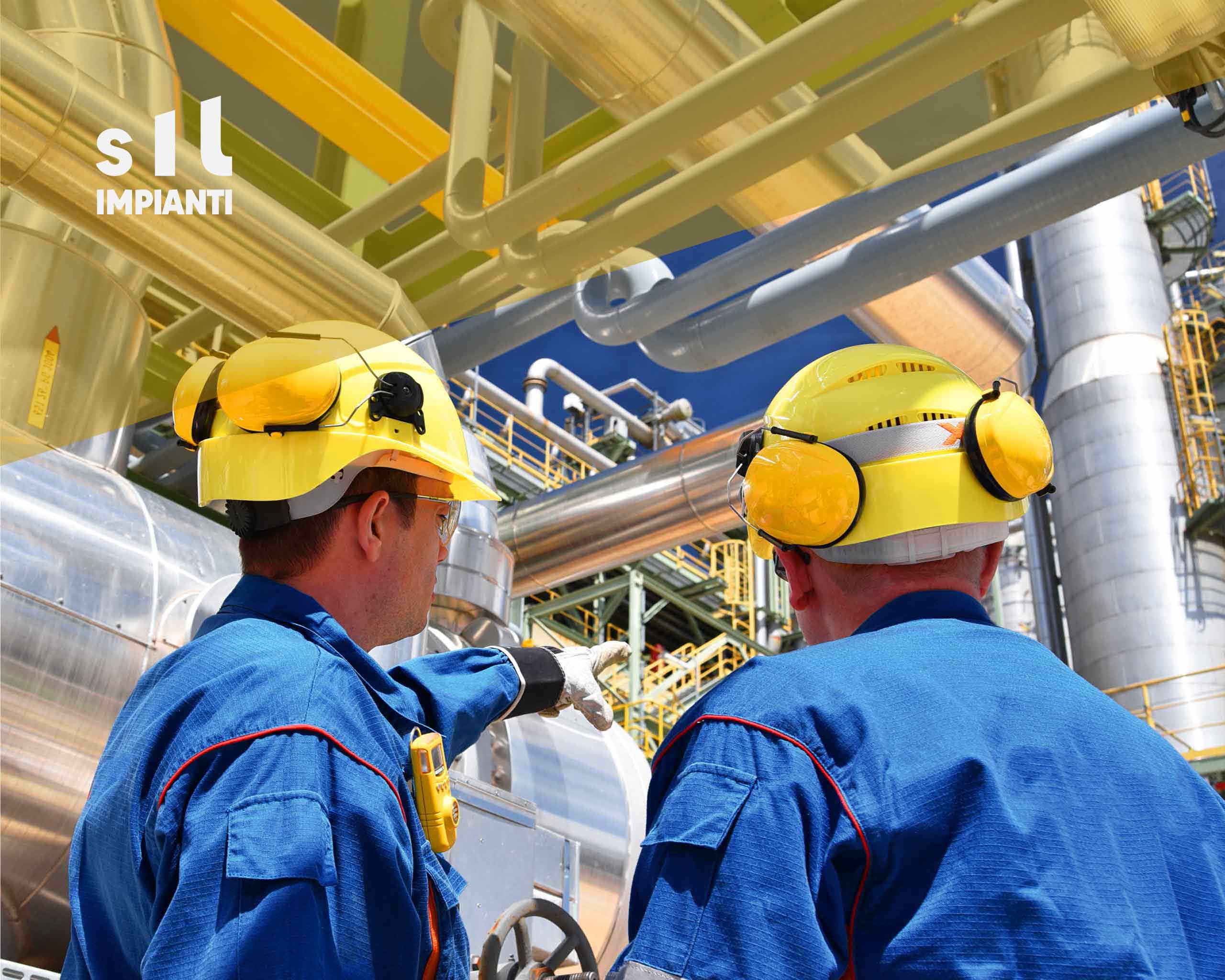 Relationships with employees represents the business card used by the company to introduce itself to its customers, because if people trust the firm they work for, they will be its best ambassadors ever.